News:
CEJIC Papers Template
2013-09-12 The deadline for the submission of papers for publishing in the Special Issue of Central European Journal of Chemistry (CEJIC) dedicated to the 18th Romanian International Conference on Chemistry and Chemical Engineering was extended to September 30, 2013. The CEJIC paper's template and CEJIC Paper Writing Guide can be found on the RICCCE 18 website at CONFERENCE→ DOWNLOAD section (http://www.riccce18.upb.ro/pages.php?id=252&conference=download).
Conference Events Calendar
Deadline updated

Preregistration and paper submission, on line [click here]


May 15, 2013
---
Paper acceptance


June 2, 2013
---
Final programme [click here]


June 20, 2013
---
Conference [click here]
September

4-7

, 2013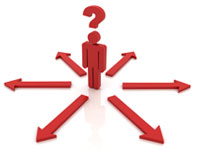 Questions? Contact us now!